REITM Focus: SEAA and SoReal Prop launch new products for agents and consumers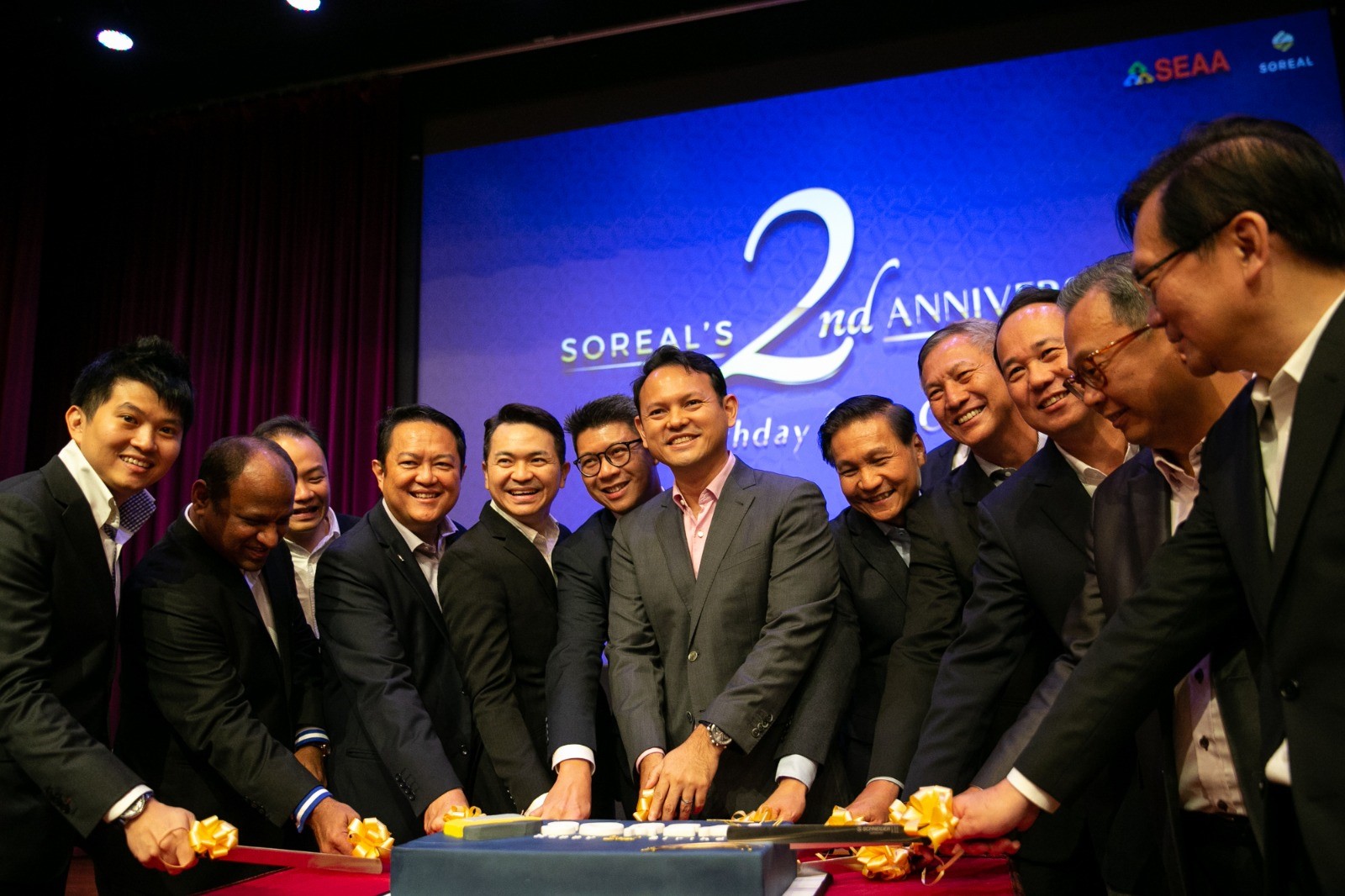 The Singapore Estate Agents Association (SEAA) and SoReal Prop launched three new products during the latter's second anniversary celebrations on 3 June 2019.
One of SoReal Prop's new offerings is the RealAnalytics app, which automates real-time information for market research, project analysis, and stack analysis. The app enables property agents to analyse and anticipate trends in the private, public, and commercial property markets.
SoReal Prop has also rolled out the RealHome app, an all-in-one consumer app that caters to consumers' needs throughout the sale transaction process, including linking consumers up with bank services. The app is also powered by validated residential listings by property agents from more than 170 property agencies. Via the app, consumers can choose from more than 18,000 registered property agents listed and they can rate their agents after a successful transaction.
The third product that was launched at the anniversary event is the RealInvestors web portal. Using this portal, consumers are able to get in-depth investment analyses of properties in Singapore, such as sales and rental transaction records from over 170 property agencies, as well as residential, commercial, and industrial property data.
The three new products complement the RealAgent App launched by SoReal Prop a year ago in March 2018. The RealAgent app is a multi-function tool for agents that offers property reports, consolidated transaction data, new residential project details, eight property calculators, and more, so that agents are equipped to serve their clients better in real-time.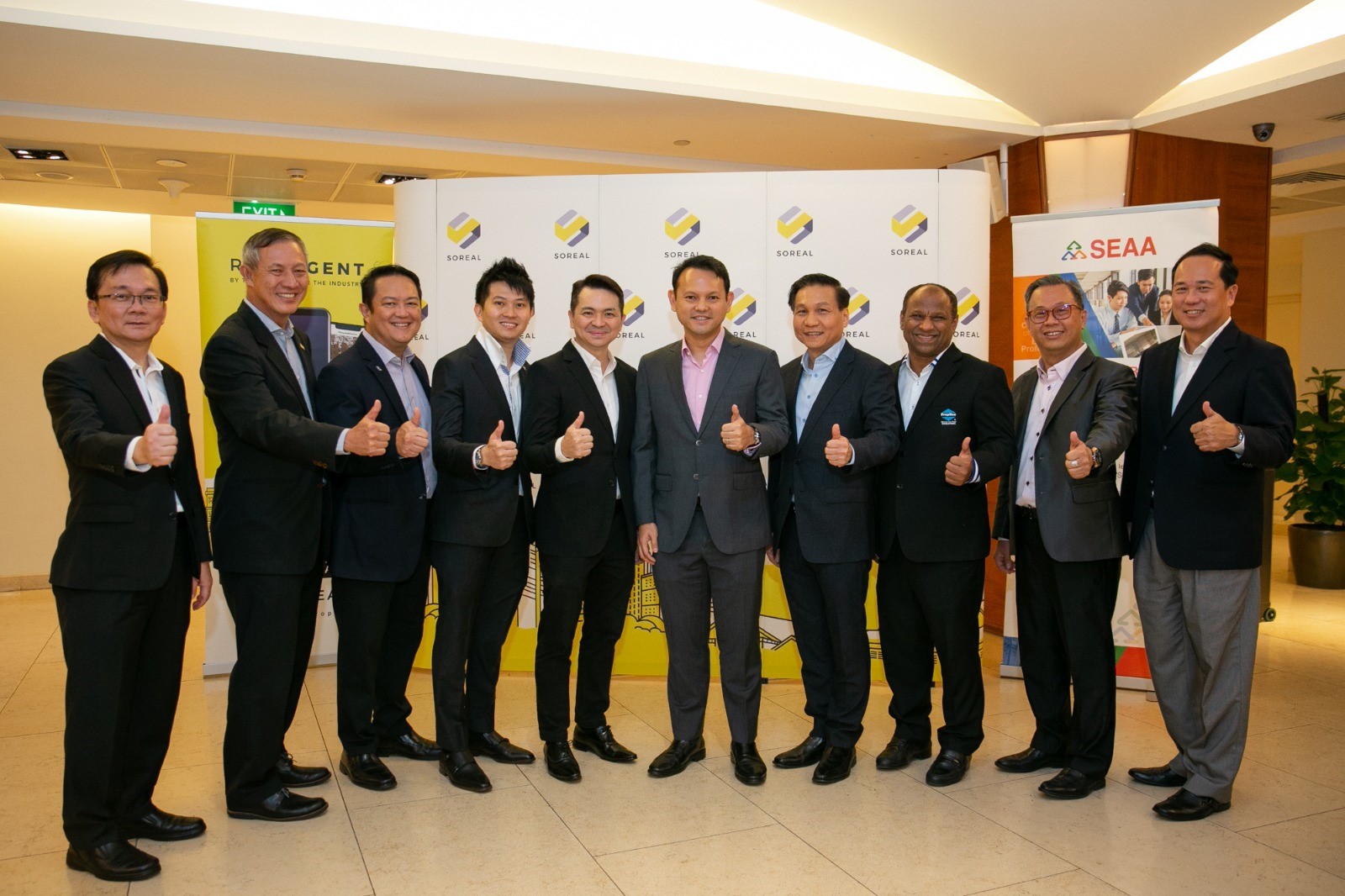 Mr Zaqy Mohamad, Minister of State, Ministry of National Development and Ministry of Manpower, who graced the SoReal Prop's anniversary celebrations, said that the effort made by the SoReal Prop team to continually evolve its tech tools for both agents and consumers is a step in the right direction.
"What makes SoReal special is the fact that it is a platform built by agents, for agents," said Mr Zaqy. He added that SoReal Prop is in a unique position to offer value to the industry in two ways.
First, SoReal Prop can develop tech solutions that enable all property agents – whether they be from big or small agencies – to be more productive and efficient.
"We often hear people say that tech investments are only for the big players. But with SoReal Prop…, there is an opportunity for all agents, including those from the smaller agencies, to access tech solutions in a cost-efficient way," said Mr Zaqy.
Many agents are already using the RealAgent app to conduct anti-money laundering and countering terrorism financing checks. Those from smaller agencies are also tapping on the app to learn about current and upcoming residential projects that they can recommend to their clients.
Second, through its consumer-facing products, SoReal Prop has the opportunity to generate insights on consumer behaviours and preferences that could benefit the industry.
Mr Zaqy said that "such information should be shared more widely with agents, as it could be very helpful for agents to know what your buyers are really looking for". He added that this would enable agents make better recommendations to their clients, who in turn, can then make better decisions and enjoy better service from their agents.
SoReal Prop was started by ERA Realty Network, Huttons Asia, and PropNex Realty as an online platform to provide the industry with a more streamlined real estate transaction process between agents and consumers through harnessing technology and synergies.
In March 2019, the SEAA announced that it was acquiring a 51 per cent stake in SoReal Prop. Mr Thomas Tan, President, SEAA, explained that SEAA's decision to take up a majority stake in SoReal Prop represents SEAA's commitment as an industry association to innovate and help agents navigate the new digital environment.
"It is crucial to strengthen the capabilities of real estate agencies and agents with innovative digital tools in order for them to offer advice and perform tasks in a fast and efficient manner, resulting in a better customer experience," said Mr Tan.
Mr Tan noted that some of the challenges faced by agents today included duplicated listings, high marketing costs to advertise on multiple platforms, and outdated information that is not refreshed on time.
"We hope to create an effective, neutral platform that can provide transparent and fast information that would be beneficial for consumers, agents, even property developers and banks," he added.
Currently, besides the 170-plus property agencies that have come on board SoReal Prop, the platform also has the support and cooperation from various business partners such as those offering banking, property data, and interior design services, as well as investment advice.