REITM Focus: Evolution of the real estate agency industry (III)
The traditional home buying, selling, and renting experience that used to require much personal interaction and manual processes is changing and increasingly going virtual, as with many other aspects of daily life.
Here's the final part of our three-part series that explores the evolution of the real estate agency industry for both property agent and client. The first article explored innovative marketing strategies that agents here and around the world have been using, and the second focused on how agents can stand out from the disruption and competition by providing a superior customer experience.
The future of property transactions - proptech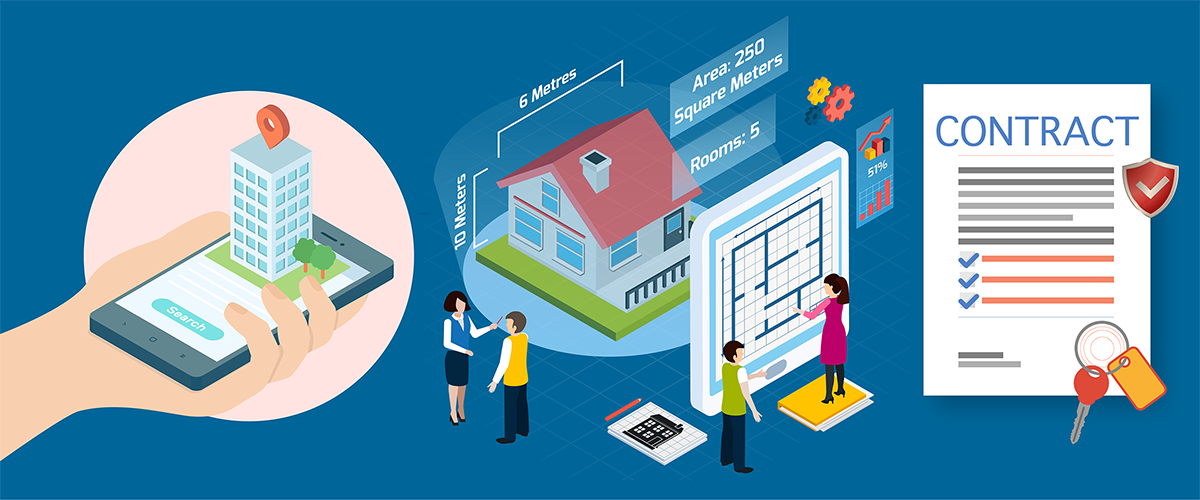 In the final article of this series on the evolution of the real estate industry, CEAnergy takes a look at some of the ways in which proptech is changing property transaction processes and the benefits it brings to the estate agency industry.
Proptech essentially describes technologically innovative products or new business models for the real estate industry. Proptech companies have introduced various technologies to automate workflows of the traditional real estate development process and improve client engagement. Here are three examples.
1) Artificial intelligence – saving time through automation
Artificial intelligence (AI) in the property industry can come in several forms. For example, laborious tasks like due diligence checks may eventually be a thing of the past as they can be done by AI. More importantly, AI has the potential to increase efficiency and accuracy levels when completing tasks.
In the real estate context, macroeconomic data, transaction data, and property features can be used to determine the current valuation and future value of a property.
Zillow, the largest real estate portal in the US, provides a "Zestimate" - a valuation for the property the user is querying about, as well as a forecast of property value trends of up to a year. The information provides users with more visibility and supports their decision-making process based on actual data.
AI can also help to recommend property options based on a user's financial situation, requirements, and preferences, thereby potentially saving users time and costs. Property agents and their clients no longer have to scroll through endless pages of listings as the AI would curate listings that best fit the clients' requirements.
With AI, agents can remotely provide property and transaction details to clients through research. The automation of such administrative processes minimises time on due diligence checks, shortening overall transaction times.
2) Blockchain – faster, more secure, cheaper transactions
In a nutshell, blockchain is a shared, unalterable ledger recording any type of transaction.
Transactions done on the blockchain are faster and cheaper as they do not require many of the intermediaries involved in processing, validating, or authenticating information in traditional transactions. These intermediaries include lawyers, bankers, and the authorities. Due to this unique property, blockchain transactions are also more resistant to fraud.
For example, blockchain-enabled smart contracts reduce cost and time by automatically triggering the transfer of money or assets once certain conditions in the encoded contracts are met.
In the real estate context, there is more transparency as home buyers, homeowners, landlords, and tenants will be able to transact more directly with one another and also view any past transactions related to the property.
Data quality is another major advantage of blockchain technology. It could improve the property search process, accelerate pre-sale due-diligence, ease leasing and subsequent property and cash flow management, and finally empower informed decision-making. Higher data quality enables property agents to process the transaction in a much faster and organised way.

Averspace, a property portal based in Singapore that connects homeowners with tenants, stores digital contracts on the blockchain, and enabling both parties to complete the transaction digitally. These contracts are legally enforceable, and hence would not require legal professionals or hard copy agreements.
While blockchain could potentially be part and parcel of property transactions in future, it is not without its limitations for now. Blockchain helps to facilitate high volumes of smaller transactions through the use of standardised fields in digital contracts.
For bigger and more complex deals however, they often involve complex negotiations and the agreed terms and conditions specific to each deal will need to be included in the contract. These variations might pose a challenge for the blockchain structure. Such deals are thus likely to require more human interaction and intervention.
3) 3D modelling, virtual and augmented reality – showcasing what 'could be'
Virtual reality, or VR, is the overarching term for experiences created using a combination of real-world and computer-generated content. It is a way of letting its users experience a designed reality without having to be in a space physically.
Augmented reality, or AR, is a branch of VR where computer-generated content is superimposed on real world environment to help users visualise possibilities.
In the real estate context, using VR and AR mean potential buyers or tenants can save time as they can visualise possible configurations for the interior of spaces. They can also view properties they are interested in virtually without having to visit the unit or showflat.
For example, Singaporean start-up Wooba enables its users to create their own VR content that can be viewed easily on mobile devices and headsets.

Furniture giant IKEA's app IKEA Place is an example of AR, where users can 'place' IKEA furniture in their existing spaces.
Local company Showsuite for instance, enables home buyers to remotely explore and 'visit' multiple show flats from their portal. Home buyers are able to view the layout of uncompleted units, go on a virtual tour of the development, and even 'see' the views from specific units within a block. The company uses a mix of 3D modelling and virtual reality technologies to do this.