A chat with Chee Hwee
Executive Director Lim Chee Hwee sits down for a one-on-one chat with CEAnergy two months after joining CEA. He shares a little about himself, and his thoughts about the agency and the real estate agency industry.
Could you share with us a little about yourself?
I am grateful for the many opportunities to learn and experience policy and operational work in different ministries. This has kept me going and staying motivated in my work - by doing new things and interacting with people, both within the public service and with external agencies.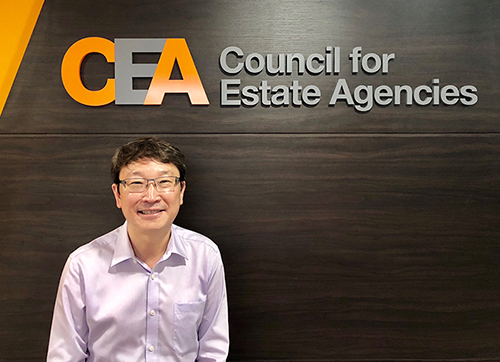 I have learnt, over the years, that public agencies cannot plan or operate "in a vacuum". Collaboration and engagement with stakeholders is key, and increasingly so. I value and appreciate the exchange of ideas and views with all, as we do not have a monopoly of ideas.
I am keen to conceptualise and set up structures so that our customers, be they the industry players or the public, can benefit. I still recall the days when I was involved in the merger of the then Singapore Fire Service with Civil Defence Force to form the Singapore Civil Defence Force or SCDF, and the corporatisation of our two public universities – NUS and NTU. These were challenging and satisfying experiences in working with the stakeholders for better outcomes.
On a lighter note, I am adventurous to try new eating places. When I was at MND, I was spoilt for choice as there are so many food stalls and restaurants to go to in the Tanjong Pagar area. I am now discovering Toa Payoh and its surrounding areas, which will take a while given the wide range of food available.
Last but not least, I used to be a relatively good footballer but not now. I am an ardent fan of Liverpool Football Club (LFC) since the time I was an undergraduate. I was ecstatic when LFC won its 6th European Cup this year, after a long 14 years. "You'll Never Walk Alone" is most apt to guide me and my many journeys in life.
How has the experience been like working in CEA and interacting with industry stakeholders so far?
CEA is like a small, close-knit family with much warmth and collegiality. I am impressed that CEA colleagues know their job well, and take pride in their work. From what I have seen so far, they regulate with a heart, and take a fair and firm approach in handling cases.
It has been interesting and exciting to learn more about the real estate agency industry and how it works. I am picking up and digesting new knowledge and information from my CEA colleagues, and from the professionals in the real estate agency industry associations and property agencies whom I have met so far.
On my part, I hope to be able to share my experience, and value-add in the various tasks that we do to achieve CEA's mission.
I hope to shorten my learning curve, and am keen to work with my colleagues and the industry on how the industry can make greater progress towards being more professional and client-centric.
Having interacted with industry practitioners over the last two months, how do you see the industry and CEA working more effectively together to raise professionalism and face the challenges of transformation?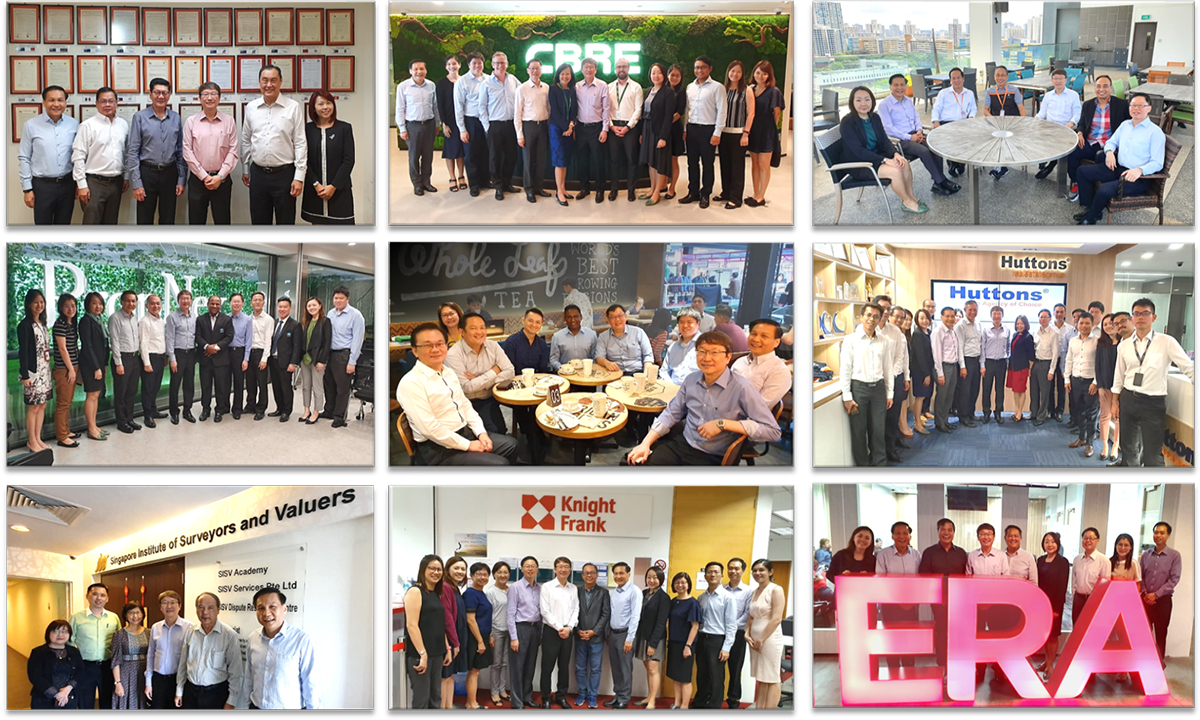 I would first like to thank the industry associations and property agencies for hosting my familiarisation visits over the last two months. I hope to be able to meet more industry stakeholders in time to come.
These visits are very useful for me. They are learning journeys for me to familiarise myself with the workings of the real estate agency business and meet the key leaders of the industry. More importantly, I am grateful for the candid sharing on their goals and challenges, especially in terms of responding to changes in the business environment brought about by technological disruption.
During my visits, I have observed that the associations and agencies see technology as an enabler rather than a threat, and are always looking out for new opportunities and technological tools to enhance the quality of service provided by agents and to raise professional standards.
I am also happy to note that they are placing greater emphasis on equipping agents with the necessary skill sets and knowledge to remain relevant. This is done with the goal of providing even better transaction experiences for their clients.
I am pleased that CEA has built up a good working relationship with the industry players. This would not be possible without the foundation of trust between CEA and the industry that was laid by my predecessors.
My role in CEA is to build on this relationship, and enhance our collaboration with our partners so that we can collectively bring about a professional and trusted real estate agency industry, and ultimately, better serve consumers.