Bouquets for property agents
Peter Toh of OrangeTee & Tie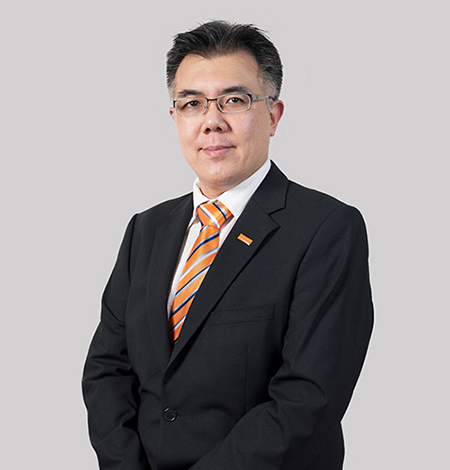 Peter Toh of OrangeTee & Tie goes the extra mile to serve his clients. He once went out of his way to arrange for the signing of documents related to the sale of a terminally ill client's Housing & Development Board (HDB) flat at her home instead of at HDB's main office.
Peter's client had purchased a new HDB studio apartment and thus engaged him to sell her four-room HDB flat. However, her flat faced an expressway and many potential buyers were put off by the noise and dust. Peter eventually secured a buyer for the property after some time. His client was delighted because she was looking forward to moving into her new home.
Unfortunately, a week after the first appointment with HDB, his client was hospitalised and was diagnosed with stage four cancer. Peter recalled that his client had insisted on carrying out the sale of her flat despite her medical condition.
As his client was physically too weak to make the trip to the HDB main office, Peter liaised with HDB to arrange for a HDB officer to visit his client at home for the document signing. Through his efforts, there was no delay in the contra case and the transaction went through smoothly. His client moved into her new home shortly after but passed away a month later.
"I was saddened by the news but am glad that I was able to fulfil her last wish (to move into her new home)," said Peter.
In another case, Peter, who was representing a buyer-client, helped to resolve issues that the seller was facing for his own contra transaction.
A homeowner who was selling his flat to Peter's client was in turn buying another flat from a pair of siblings. During the HDB appointment, the siblings who had granted the seller the Option to Purchase, wanted to back out of the transaction due to uncertainties that had cropped up.
Peter could have left it to the siblings' property agent to advise them. However, he stepped in and the three agents discussed possible solutions. He also talked to the siblings to allay their concerns. Eventually, the transaction went through and Peter's client in turn completed his transaction.
Peter's client, Mr Benedict Chin, was particularly impressed with Peter's professionalism and capability in handling the contra transaction.
"I would give him 11 out of 10 for the services he rendered. The bonus point is for the smooth contra deal that he had handled," said Mr Chin.
Describing Peter as experienced and knowledgeable, Mr Chin said that Peter was always quick to provide accurate and reliable answers to his queries even late at night. For instance, Peter had addressed his concerns on buying an older flat by helping him to work out the minimum Central Provident Fund savings he could use to pay for the flat.
"Peter did not hard sell or pressurise me into buying a house. He was patient and understanding. I could feel his passion and determination in helping me find my dream home," said Mr Chin.
In his past 12 years as a property agent, Peter has gone through the ups and downs of the property market. He said that being persistent has helped him through the tough times. He recounted a time when he had conducted more than 100 viewings for his client's HDB flat that faced a multi-storey carpark and finally helped to secure a buyer. "Things do not always work well, but you will see results if you persist."
Peter leverages resources such as technological tools provided by his agency to increase his productivity. These include using a mobile app to access information on all types of properties, and another to create 360-degree virtual tours of properties for potential buyers.
Peter believes that it is important for agents to remain transparent, sincere, and truthful because estate agency work is essentially a "human business". "If clients are comfortable with you, they will keep coming back to you with more referrals."
He is looking forward to another 12 years or even longer in the estate agency industry. "I enjoy meeting people and making new friends. The acknowledgement and appreciation from my clients motivate me to continue."
Kevin Lim Wei-Li of PropNex Realty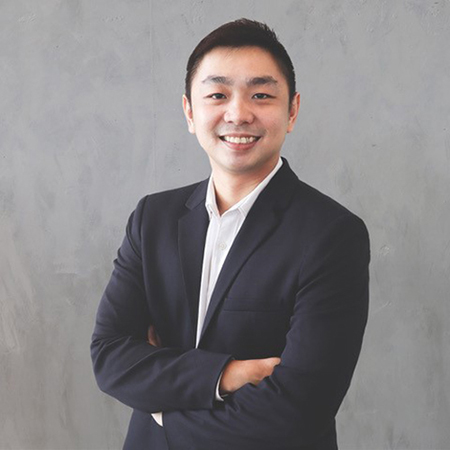 A property agent who will "make things happen". That was a compliment Kevin Lim Wei-Li of PropNex Realty Pte Ltd received from his landlord-client.
Associate Professor Dr Stephen Lim had engaged Kevin to help him rent out his dual-key condominium unit located in Pasir Panjang.
Assoc Prof Lim told CEAnergy that he had previously engaged another agent to help with the rental but the response was poor. At that time, many were unfamiliar with the dual-key unit concept. It was also the year-end period, a lull period for property transactions.
On the other hand, Assoc Prof Lim said that Kevin managed to arrange several viewings for the unit shortly after he was appointed.
Kevin shared that he had arranged for a team to take professional photographs and create a virtual tour of the unit. He then used social media platforms to increase the overall exposure of the listing and shared the listing with his colleagues.
In addition, before conducting a viewing, he would explain to potential tenants the pros and cons of staying in a dual-key apartment to ensure they made an informed choice. Through his efforts, Kevin managed to secure two tenants for his client's condominium unit within a month.
Assoc Prof Lim added that Kevin had, out of goodwill, helped him with the handover of the dual key unit at the end of the tenancy when he was overseas.
Praising Kevin as being responsible, attentive to his requirements, and resourceful, Assoc Prof Lim said, "Kevin never once failed to deliver his promises. If he had promised to send over some photos the same day, he would do so no matter how late it was. No agents whom I have come across thus far can match him."
Kevin has been in the real estate agency industry for two years. He told CEAnergy that after 10 years in the banking sector, he wanted to take up new challenges and given his finance background, the real estate industry was the next best choice for him.
Joining the industry in an age of technological disruption, Kevin understands the importance of staying relevant. He uses social media platforms to maximise the exposure of his listings, and subscribes to applications that allow him to find information faster and read up on the latest property news.
"Using technology has improved my overall productivity. I can respond to clients much faster and I am able to do work that is more relevant, thus improving the overall client experience," said Kevin.
Kevin believes it is important to be resourceful and help clients resolve their problems with his expertise. He facilitates every property transaction with integrity and places his clients' interests as his top most priority.. "My clients will then be able to place 100 per cent of their trust in me for their property needs," said Kevin.
Some of the important lessons that Kevin has learnt during his course of work include treating his clients with respect, being customer-centric, disciplined, honest, and having empathy towards others.
"Putting myself in my client's shoes allows me to understand their perspectives better, and a willingness to listen enables me to serve my clients better."
Reflecting on what motivates him to continue in this industry, Kevin shared that it is the sense of satisfaction that he gets from helping his clients solve challenging problems.
"Whether it is selling, buying, or renting a property, the goal of a property transaction is the same. However, the process of facilitating the transaction - solving problems along the way - is what motivates me to achieve the final goal," said Kevin.
We want to hear from you!
Did you have a positive experience with the services of your property agent? Share your story with us at feedback@cea.gov.sg.
Do share with us your full name (as in your NRIC) and contact number. Rest assured that your information will be kept confidential and will only be released with your consent. CEA reserves the right to edit and decide on the content for publishing.