"Commitment to Service" offered to encourage adoption of exclusive agency agreements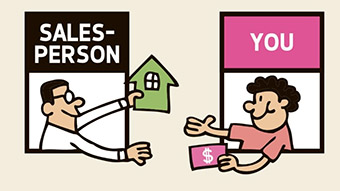 A CEA-industry workgroup has recommended for property agents to commit to their clients a list of services when they are engaged on an exclusive basis. The workgroup proposes to do this through a "Commitment to Service", a written document to be included as part of the exclusive agency agreement signed between the client and the property agency.
Property agents and their clients can discuss and agree on the level and extent of services offered. Among the items that could be included in the "Commitment to Service" document are the frequency of advertisements and 'Open House' sessions. By providing greater accountability and assurance to clients on the services to be delivered, the "Commitment to Service" initiative seeks to encourage more consumers to consider engaging their property agents on an exclusive basis.
An industry recommendation towards greater client-centricity
The implementation of the "Commitment to Service" is voluntary and we encourage property agencies to work with their property agents to implement it. As industry professionals continue to explore new ways to provide value-added services to consumers, this initiative will also contribute to industry efforts towards achieving a more client-centric approach in property transactions.
The "Commitment to Service" is a key recommendation raised by the industry workgroup, which comprises members from property agencies, real estate agency industry associations, and the Consumers Association of Singapore.
The workgroup was formed in October 2014 to examine ways to encourage the adoption of exclusive estate agency agreements by consumers. Exclusive arrangements can minimise the duplication of marketing efforts by property agents, and allow them to provide dedicated and personalised service to their clients.
back to cover page