Highlights from the Professional Service Manual (PSM): Confirming the identity of the client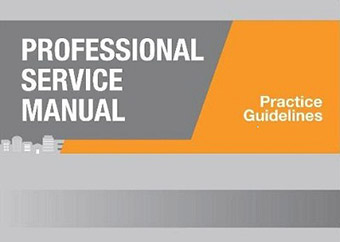 CEA's Professional Service Manual (PSM) sets out the standards and guidelines for property agents to provide their services professionally and ethically.
In this issue, we would like to remind property agents to confirm the identity of clients and other involved parties before performing estate agency work.
For all transactions, there are the three key steps involved in verifying a client's identity:
Record the full name of clients (if the client is an individual) or the full name of the authorised signatory/person for the client (via a company resolution if the client is a company).


Verify the identity of clients by requesting to see original identification documents such as their NRIC or passport. Record these details down.


Verify the age of clients to ensure that they have met the legal age to transact.
Renting to non-local tenants: Things to note
Property agents and landlords who are renting their premises to foreigners must exercise due diligence in checking the status of their prospective foreign tenants. This is to ensure that they are legal residents in Singapore.
Regulations in the Immigration Act require property agents to conduct all the required due diligence checks before they recommend a foreign tenant to a landlord or facilitate a lease to a foreigner.
Property agents representing landlords and tenants must conduct these three checks:
Check original immigration/work or other passes of the tenant for forgery. Keep photocopies of these passes.


Cross-check particulars on these passes against original passports. In particular, check photographs with the actual person. Keep photocopies of the passports.


Verify the validity of passes:


We encourage property agents to check ICA's and MOM's websites for the latest regulatory requirements.
Failure to carry out these three due diligence checks stated above is an offence under the Immigration Act. Those convicted would be liable to a mandatory jail sentence of between six and 24 months and a fine not exceeding $6,000.
We encourage KEOs and property agents to attend CPD courses to familiarise themselves with the PSM provisions. Details of these CPD courses can be found on CEA's CPD microsite.
back to cover page