Commissions – Five things to know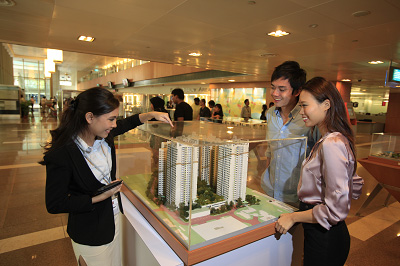 Consumers often have questions about commissions – for example, on what the current rates are, and if these are fixed by CEA. In this issue of CEAnergy, we provide the answers to these questions, and also more information on this topic.
#1: CEA does not fix commission rates.
This allows market forces to drive competitive pricing and incentivise salespersons to provide better service. As a consumer, you should compare and negotiate the best rates for the services you require. To enable you to make an informed choice, do ask your salesperson to provide a breakdown of the fees, as well as the services and options to be offered. The commission rate should be agreed on before you sign the estate agency agreement to appoint your salesperson.
#2: Salespersons cannot collect commissions or fees from more than one party in a transaction.
Doing so constitutes dual representation which is an offence under the Estate Agents Act. So if your salesperson collects commission from you, he/she cannot collect a commission or co-broking fee or payment from the other party or from the latter's salesperson. Also, if your salesperson is collecting an overriding fee from the other party's salesperson's commission, this must also be disclosed to you in writing. However, your salesperson may help the other party do paperwork as long as he/she has obtained your consent to do so and it is clear to all parties that he is not acting for the other party. The reverse also applies.
#3: GST-registered estate agents are allowed to collect GST on commissions.
The GST amount collected is payable to the Inland Revenue Authority of Singapore Similar to other businesses in Singapore, an estate agent may decide to charge GST or to absorb it. So before engaging a salesperson, you should check up front whether GST is factored into the commission, and the total amount payable. This avoids a potentially unhappy situation if you are required to pay GST subsequently, but were not informed of this earlier.
#4: You are strongly encouraged to use CEA's prescribed estate agency agreement to formalise the scope of services that your salesperson has agreed to provide, and also the commission payable.
This agreement serves to protect the interests of both consumers and estate agents, and includes essential information like property address, price, dates, names and commission payable. You may negotiate the terms and conditions of the agreement with your salesperson. There are specific types of agreements for different types of transactions. These can be found at the CEA website.
If you have any disputes with your salesperson over commission and if you have signed the CEA prescribed estate agency agreement, you can make use of CEA Dispute Resolution Scheme. The Scheme offers a choice of mediation or arbitration for dispute resolution through centres approved by CEA. Do visit the CEA website to learn more about the Scheme and the fees charged by the respective centres.
#5: Salespersons are entitled to their commission payments at the end of the transaction.
Please make commission payment after a successful transaction for the professional service rendered by your salesperson. Commission should be paid to the estate agent of your salesperson.
back to cover page